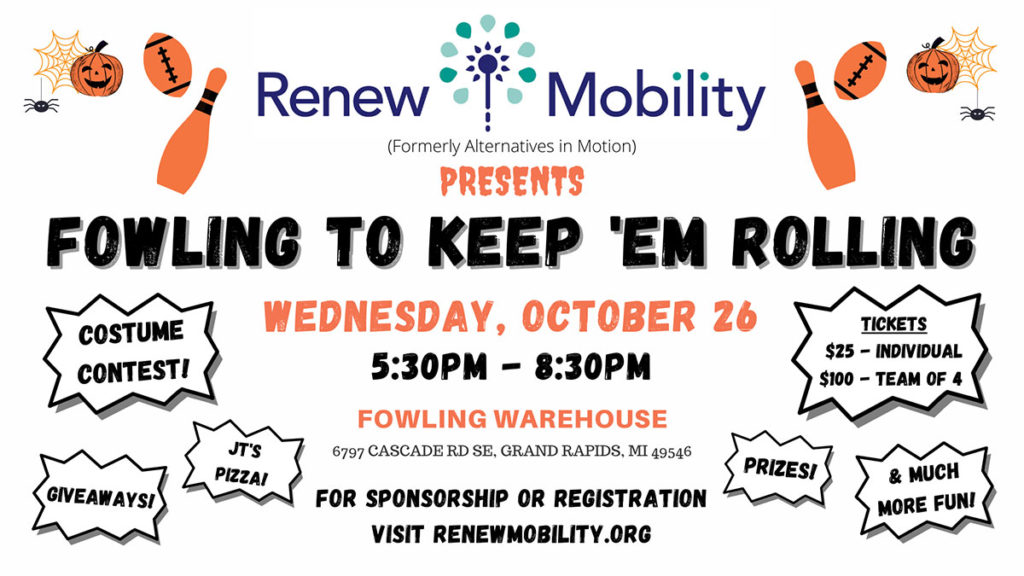 Get Ready To Start Fowling!
Join Us Next Week for Renew Mobility's 3rd Annual Fowling to Keep 'Em Rolling! It will be a Spooktacular Time!
Check out photos of the Western Michigan University's SOTA-(Student Occupational Therapy Association) students helping our families paint bowling pins to use as the awards for next week's Fowling to Keep 'Em Rolling event, benefiting our vital Pediatric Mobility program.
It's not too late to sign up your team! Visit our Special Events page to register or sponsor.