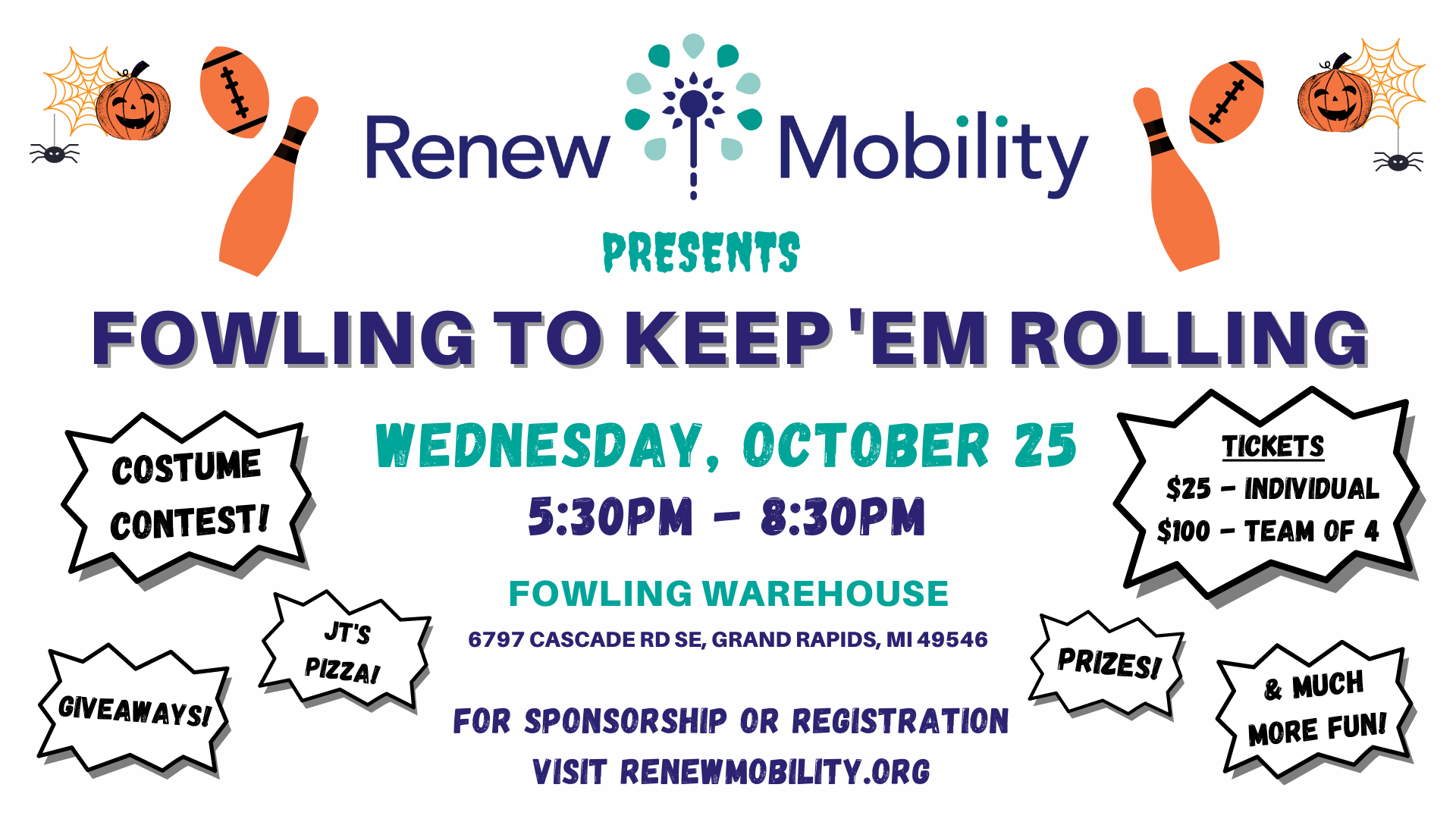 GET READY TO START FOWLING!
Fowling To Keep Em' Rolling Sponsorship form 2023 (3)
Join Us on October 25th. 2023 for Renew Mobility's 4th Annual Fowling to Keep 'Em Rolling! It will be a Spooktacular Time!
We need your help to sell out this year's event-all proceeds to benefit our Pediatric Mobility Program. Interested in sponsoring this event?
Buy tickets for an individual - $25
Buy tickets for a team of four - $100